If you are ready to take the next step in your career, you will appreciate the insights from our conversation with test manager Aaron Emery.

Aaron planned to get just his Foundation Level certification, but the birth of a child made him want to buckle down and accomplish more in his career. That was a primary driver for the ferocity with which he attacked - and passed - nine ASTQB exams in less than a year.
Guest Article: Learning to "Talk-the-Talk"
By Josh Giller CTFL, CTAL-TA

Over the many years of in-house testing, Josh's organization developed a certain dialect that included many acronyms and home-grown terms. Sound familiar? As a result, they were essentially "walking-the-walk" by providing quality testing for their customers, but not "talking-the-talk," with industry standard language and terms.
A Bad Headline You Want to Avoid
Editor's Note: ASTQB seeks to help you "Keep Your Software Out of the Headlines"®, so we are examining recent headlines for insights that you can think about in your own workplace.
With increasing scrutiny of the security of our voting process, the foundations must be assured. Otherwise the bad guys won't have to work at breaking our software; it will break on its own. That's a headline we can all wish to avoid.
What's Worse than a Bad Headline?
Worse than a bad headline...is having to testify about your public failures before a legislative panel.
If you don't think your CEO values testing, have them read this article!
Tossing Bugs? Swatting Bugs? Fun and Games at StarWest
It was fun seeing everyone at the ASTQB booth at StarWest! We enjoyed chatting about building your career and your software quality.
Of course, the real question was whether it's better to toss bugs or swat bugs! In the end, both work, and everyone wins! We can't wait to see everyone at all of the upcoming shows!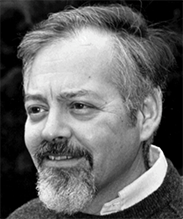 First ISTQB Lifetime Accomplishment Awardee Passes Away
Dr. Boris Beizer, winner of the ISTQB Award for Lifelong Contribution in 2012, passed away October 7th.
This ISTQB award recognized Boris as a prominent person that has made a fundamental contribution to the software testing principles and techniques. His friend and colleague, Simon Mills, offered additional insights into Boris' impact on the profession.
At a time when there were not so many comprehensive works to turn to, Boris provided us with "Software System Testing and Quality Assurance" and "Software Testing Techniques", among others, both used by many as standard reference works. To this day, they remain high on the reading list of many involved in tester training.
The overall influence of Boris in training, technical papers, consultancy and conference proceedings is incalculable. His intellect, skill and willingness to be controversial coupled with the ability to convey this in the written word has rarely been equalled in the field of software quality.
ASTQB wishes to express its condolences to his family and colleagues.
News and Offers from Accredited Trainers
Rice Consulting Services
Rice Consulting Services is offering a $100 individual discount on the ISTQB Advanced Level Test Automation Engineer and ISTQB Advanced Security Tester courses. No promo code is needed. Exam cost is not included in the course price. Visit our website for more details and to register. This offer expires on November 16, 2018.

RBCS
Register for RBCS' Selenium Tester Foundation training taking place December 11-13, 2018 in San Francisco and receive 15% off of tuition. Register today! Enter code RBCSSELENIUM18 into the discount code field in your cart. Cannot be combined with any other offers. Does not apply to add-ons such as hard copy materials, textbooks, or exams. Offer expires November 15, 2018.
Nopmark

Thanksgiving Special! NOPMARK Consulting and Training offers 20% discount for our Foundation Level class in November. Fully accredited for the new 2018 Foundation Level syllabus with Proficiency Distinction. Updated with new practical exercises based on real software apps in the market today! Receive FREE ISO/IEC/IEEE 29119-3 based test templates with attendance of the November CTFL class. Reminder to claim your referral bonus, receive $100 Amazon gift card for referral to CTFL training class.

ALPI

Featured ASTQB & ISTQB Certification Classes: Usability Testing & Test Automation Engineering! Also, Foundation 2018, Agile Testing, and all Advanced Levels! Open Source Tools: Appium, Selenium, and JMeter Workshops! 10% off ANY PUBLIC CLASS through Dec 31, with code FALL10 or contact us and save more with GROUP/ONSITE DISCOUNTS at training@alpi.com or by calling (301) 654-9200 ext. 403.